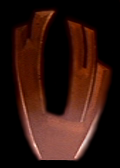 Dif-tor heh smusma

Live long and prosper

Leben Sie lang und erfolgreich

Живи долго и процветай
Please select your language

Bitte wählen Sie Ihre Sprache

Отбирайте ваш язык, пожалуйста
---
Original LCARS design by Michael Okuda. Website design based on an implementation in Flash by Chris Rossi, and research by Bracer Jack and Eleanor C. Davenport.
Copyright © 2002–2020 Thomas 'PointedEars' Lahn. All rights reserved.
STAR TREK and all related marks, logos and characters are owned by CBS Studios Inc. This website, the promotion thereof and/or any exhibition of material created by the operator of this website are not endorsed or sponsored by or affiliated with CBS/Paramount Pictures or the STAR TREK franchise.